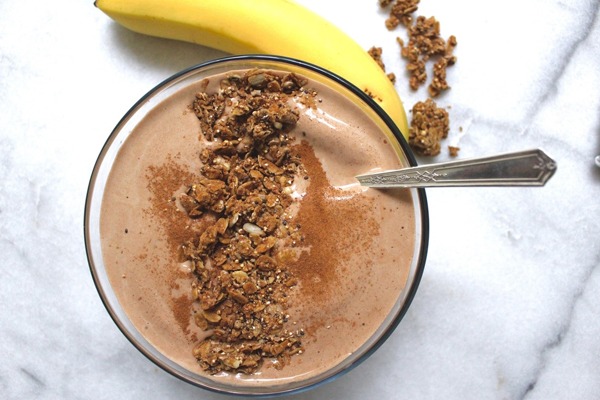 INGREDIETNS:
DIRECTIONS: 
Combine unsweetened almond milk, chocolate protein, banana, PB2 powder and cacao powder.
Stir.
Top with cinnamon & Purely Elizabeth granola.
About RVA Fit Foodie: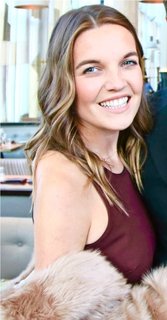 Austin, blogger at RVA Fit Foodie, says her health is everything to her now, but it hasn't always been that way. On August 17, 2015, she was diagnosed with early stage invasive cancer. She would have to find a specialist who could take out the cancerous cells and was lucky the surgeon could do the procedure without the use of chemotherapy. Almost two years later, Austin is proud and healthy, but looks back upon her journey as a lesson that helped her see the beauty in life and living a healthy lifestyle. In addition to cancer, Austin suffers from a sensitive stomach and IBS, which led her to adopt a gluten-free diet. She says she now feels better and sees food as a source of fuel, not an indulgence. Austin explains that everyone's journey to health is different, and stresses balance as the key to healthy living. Austin focuses on strength and encourages her readers to make small goals to work towards a long and healthy life. Learn more about Austin, read her recipes, fitness tips and more at RVA Fit Foodie.