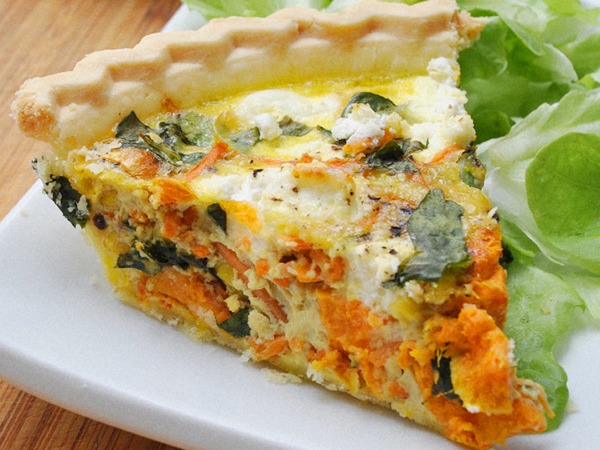 INGREDIENTS
1 Gluten-Free pie crust from WholeFoods
1 cup of shredded kale
½ cup of corn
1 roasted sweet potatoes
½ cup of shredded carrots
3 eggs
1 cup of half-half
1 tablespoon of gluten-free flour
5 tablespoon of goat cheese
Salt and pepper
DIRECTIONS:
Oil a pan and sauté the garlic.
Add the shredded carrots, corn and roasted sweet potatoes. Cook them for about 5 minutes.
Add the kale and mix the vegetables together.
Put the vegetables aside to cool.
Mix the eggs and half and half with the gluten-free flour.
Get your pie shell and place the vegetable mix inside the pie.
Pour the egg mix on top.
Add five spoonfuls of goat cheese on top.
Place in the oven until top is golden in color and the pie is firm.
 About Lizzy Loves Food: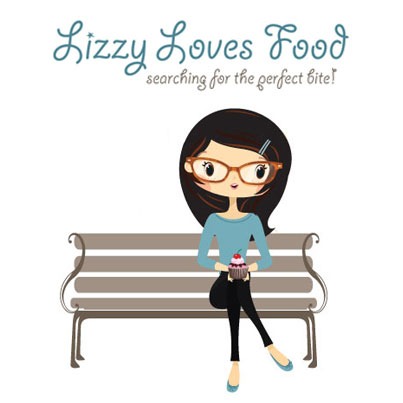 Lizzy, blogger at lizzylovesfood.com, remembers the first time she was in the kitchen with her mother and godmother making crepes. She was 5 and when a crepe didn't flip over, her family would give it to her to eat. Lizzy says that was the beginning of her love of food. Lizzy learned to cook from her mother who Lizzy says made the most wonderful meals on Sundays. She now makes similar meals for her family.
With today's high prices and processed, fatty foods, Lizzy tries to buy local. Lizzy was diagnosed with Degenerative Disc Disease  25 years ago and says it is a constant battle to keep her weight down and eat healthy to stay healthy.
Lizzy says people always ask how she stays thin with all the food she eats, and she always responds the same way.  She doesn't drink soda or beer, doesn't eat boxed, frozen or processed foods and avoids eating white foods (such as rice, pasta or bread) at night. She also drinks water with lemon juice. Lizzy does some type of exercise for 45 minutes five times a week. Even if it just walking in the neighborhood.