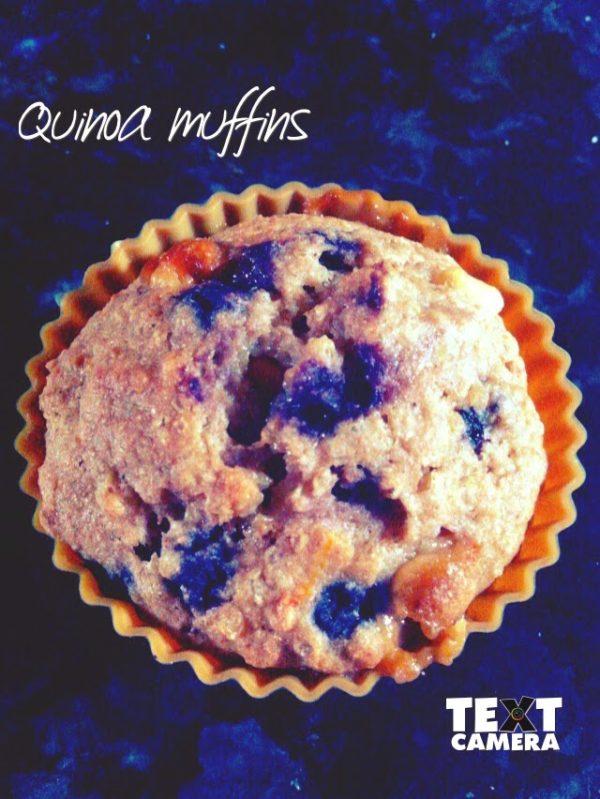 Yum! What a great way to eat healthy! Sara, blogger at Cook with 5 Kids, shares her recipe for Quinoa Muffins. She says they taste great with any berry (blueberry, cranberry, raspberry, blackberry) fresh or frozen!  She also suggests using nuts or a chocolate chip of any kind.
Ingredients:
1 cup cooked quinoa
2 cups flour or sprouted wheat
2 tsp baking powder
1/4 tsp salt
1/2 cup sugar
2 tsp orange zest
1 cup milk or almond coconut milk
2 TB cornstarch
1/2 cup orange juice
1/4 cup coconut oil or applesauce
2 cups total of added items to include nuts, coconut, berries, or chips
Directions:
Preheat to 350 degrees.
In a large bowl mix 1 cup cooked quinoa with 2 cups flour, 2 tsp baking powder, 1/4 tsp salt, 1/2 cup sugar, and 2 tsp orange zest.
In a small measuring cup, whisk 1 cup milk and 2 TB cornstarch.
Add the wet ingredients to the dry.
Stir very gently.
Add the 1/2 cup orange juice and the coconut oil.
Fold in the berries, nuts, chips, etc…
Bake for 25 minutes.
Spread some peanut butter on the muffins and enjoy with some cold milk.
About Cook with 5 Kids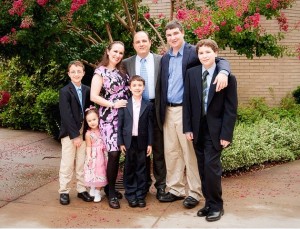 Sara LaFountain is the Mom behind the blog Cookwith5kids.  Sara has been blogging since 2010.
Sara studied at Boston University and earned two degrees in Education. Sara has worked as a Kindergarten teacher, a Nanny and a preschool teacher.  Sara left teaching and took a break from working to raise five awesome children. Sara has four boys in the almost tween to teenage age bracket and one little girl.  You can find her and the family cooking and playing board games in the house daily, sometimes even at the same time.
Sara is married to Dan, the resident recipe taster, and helper to all things blog related.  Dan also has his own blog, Tips from Dad.  Dan also juggles a full time job as well.
Sara and her family love to review products in the areas of technology, toys, apps, games, healthy foods, and of course anything to do with cooking!  Sara lives in the DC Metro area with her family and an awesome rescue dog named Molly.  To see more of Sara's recipes, visit https://cookwith5kids.com.