On a snowy, frigid day in Virginia, Spectrum Stone Designs helps you warm up with this recipe for Crock Pot BBQ Pulled Pork from food blog, Puttin' on the Grits. As a true southerner, Nicole (food blogger at www.puttinonthegrits.com), knows how to barbecue with the best. For this version of pulled pork, she uses a crock pot to concoct a culinary masterpiece perfect for a cold day. Sit back, relax and warm up with the latest addition to Spectrum Stone Designs' recipe collection.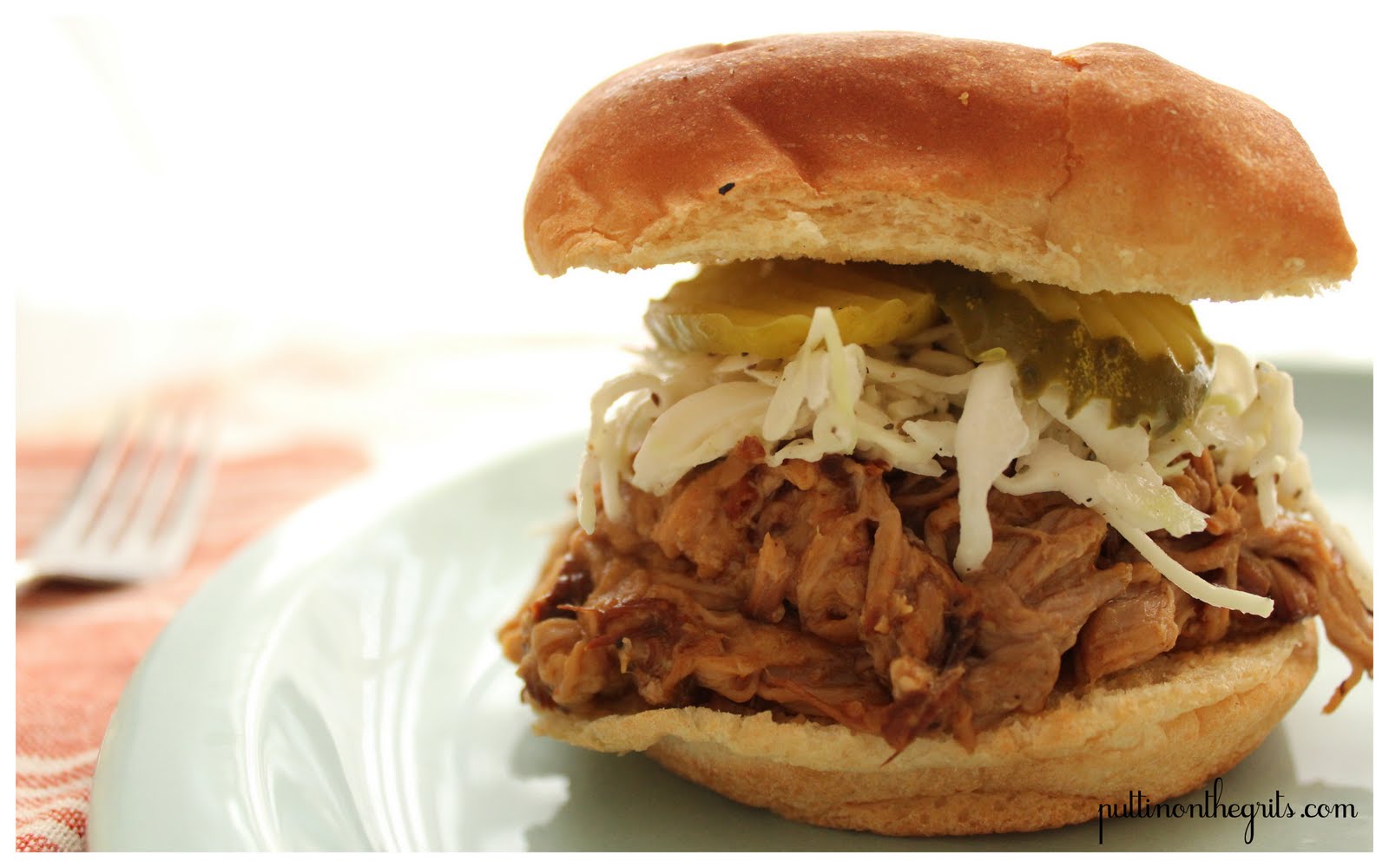 Crock Pot BBQ Pulled Pork
Pork Butt Shoulder (About 2.5lbs makes 4-5 sandwiches)
Root Beer (Buy name brand – the cheap stuff is too sweet.)
Salt and Pepper
Your favorite BBQ Sauce
1. Cover pork butt with a good layer of salt and pepper.  Throw in some garlic salt.
2. Put pork butt in the crock pot on HIGH and set the timer for 8 hours.
3. Pour root beer into crock pot until it's about 1/2 way up the pork.
4. Cover…and wait.
5. At the end of the 8 hours, shred up the pork with two forks and cover with your favorite sauce.

Simple Slaw
Whole mess of thinly shredded cabbage
A shake of salt and a shake of pepper
1 tsp celery seed
1/4 cup sugar
1/4 cup mayo
1/4 cup cider vinegar
Put it all in a jar and shake it up.  Make several hours ahead of time so it has time to sit. 

Put meat on a bun and top off with slaw for a tasty treat.